Cheese of the Week #7: Cashel blue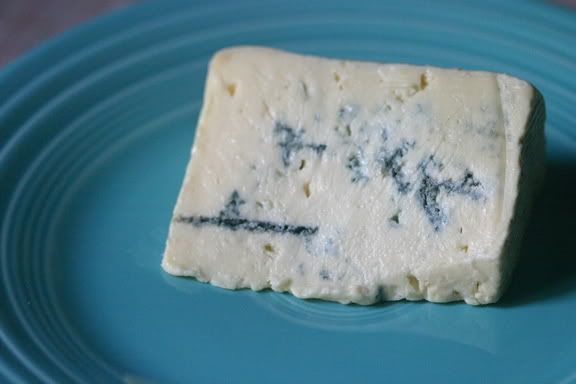 A creamy, veined Irish cheese, Cashel is one of the more subtle blue cheeses I've tasted. It was quite buttery at room temperature, not at all crumbly like I had expected. Also, it didn't have as much of the saltiness that I tend to associate with blue cheese. I'm not sure if salty is exactly the word I'm looking for.
Still, it had lots of the flavors I would expect from a veined cheese. Also, at roughly $5 for this wedge, it was a great deal. All respect goes to Patrick for pointing this one out to me.