This morning
The light from my kitchen window was particularly nice around 9 a.m. so I decided to have some fun with what was in the fridge.
This month's Gourmet had a recipe for dates soaked in espresso, cardamom and cinnamon. Here's one now: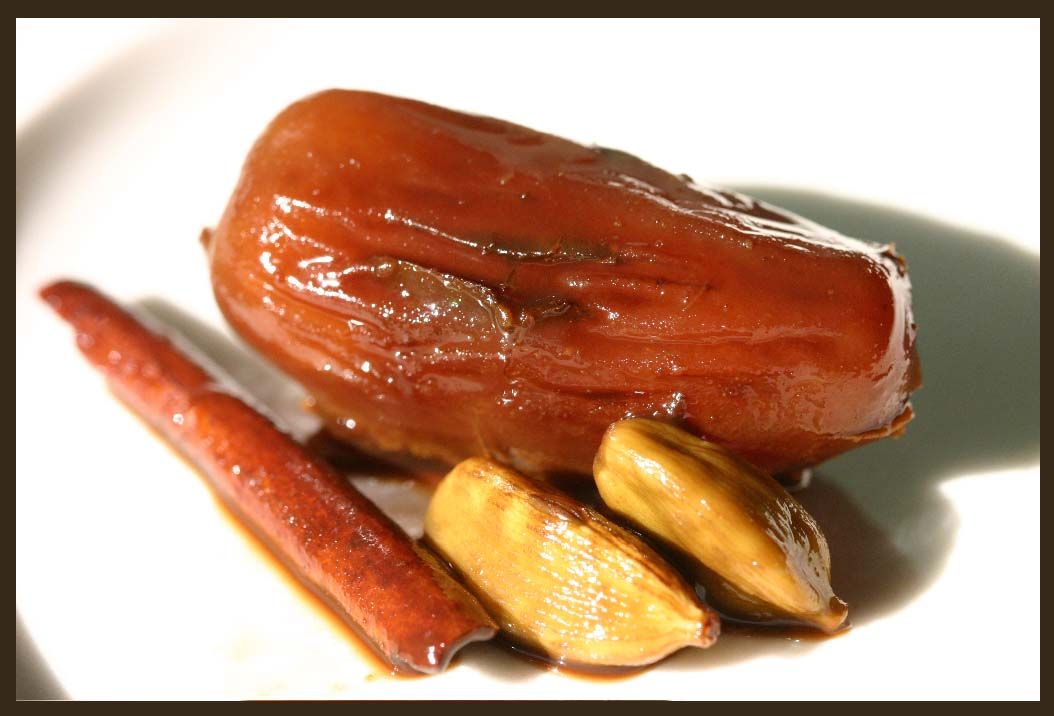 Tonight I'll serve them over yogurt.
Last week a co-worker brought in a jar of lemon-vanilla marmalade. I believe it will go on some griddle cakes tomorrow morning.