I know, I know...
It's been over a month and a half since I've posted. That's behind us now.
Some sort of recap is in order, however. I'll have you know that I haven't been totally idle. I'm writing daily for
Slashfood
, and still doing my weekly "Quick Bites" column at
The Herald
, where I've also started doing dining reviews such as
this
and
this
.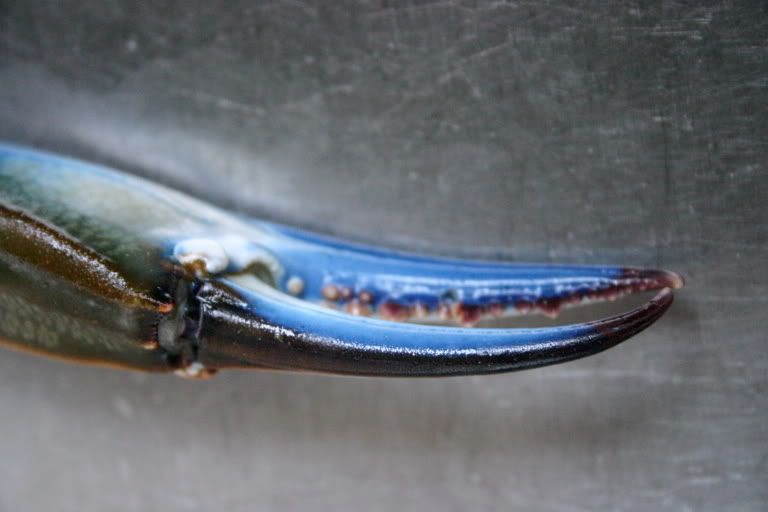 One of my
recent columns
was about blue crabs, like the one you see here. Actually, truth be told, that claw wasn't connected to a crab when the picture was taken. It must have come loose in transport. I took advantage of that and snapped lots of photos, as that was the only one of nearly 20 huge, sapphire-colored claws that wasn't trying to bite me.
In my blogging absence, I've also been home to Key West a few times.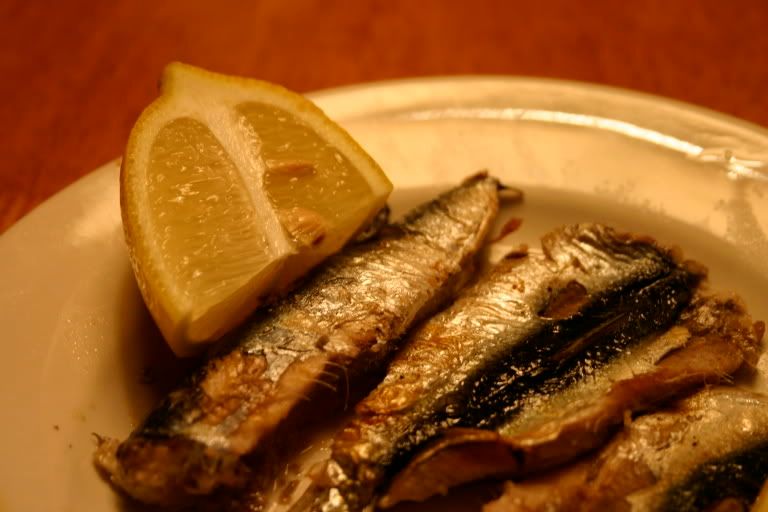 We grilled some sardines from the Waterfront Market.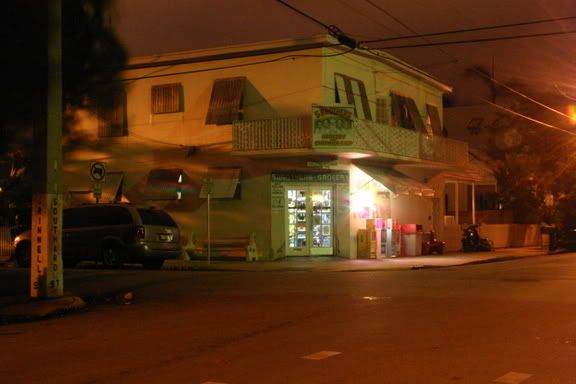 I hit up 5 Brothers more than a few times for a midnite and a buchito.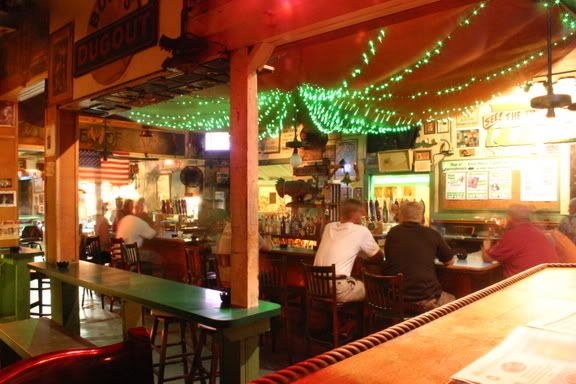 And I also spent a few evenings at the family
gin mill
.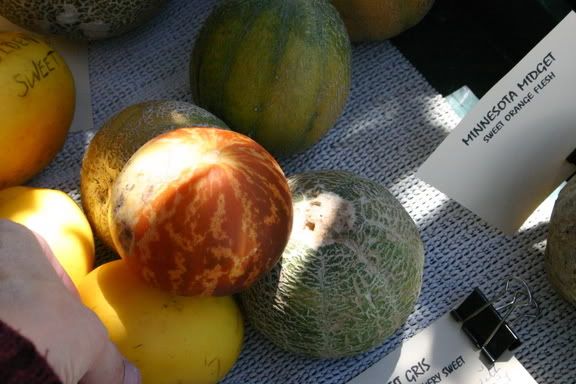 There was also the Telluride Blues and Brews Festival in September. Telluride has a great farmer's market, which is where I found this tigger melon.